Holly Willoughby is the epitome of yummy mummy (as Keith Lemon says, when pregnant she's Holly Willoughbaby, and when not she's Holly Willoughbooby!) and a lady who brings old-school Marilyn Monroe glamour to the 21st century - i'd die for her figure!

Her wardrobe largely consists of really classic pieces combined with killer evening dresses (her presenting slot on Dancing on Ice is the perfect showcase of these) - not to mention her collection of designer handbags!

This is my favourite most-recent outfit of Holly's. I love the shoes and the Mulberry Alexa, as well as the really delicate necklaces she's fond of wearing - it reminds me of the sideways cross necklace trend.
Bag envy! She remind me of Jackie Kennedy here (from the neck down!)
Chanel and Alexander McQueen in the one outfit!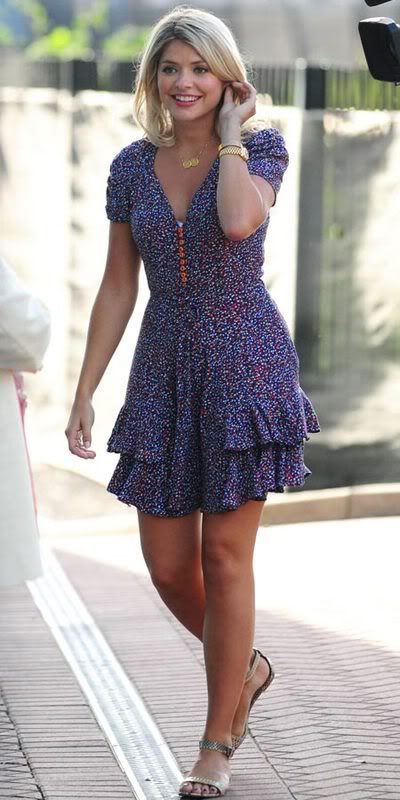 Who's style have you been loving?
Melanie x